VMEbus in Telecommunications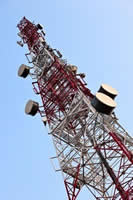 Our goal is to minimize costly hardware upgrades many companies, especially those in the telecommunication engineering industry, have to face and to maintain mature, legacy electronics equipment as long as possible. We are able to provide for quality driven testing, repairing, refurbishment, upgrades, modifications, manufacturing and engineering for these older, out of warranty products. Our services provide OEM quality without the OEM price tag.
In addition UST has the most extensive legacy inventory database of subassemblies in the industry. This helps us deliver expert solutions to enable customers to operate more effectively and efficiently without the fear of product obsolescence.
View our full list of products
If you cannot find an item please give us a call at 1 (800) 234-0862, as our inventory is constantly being updated.