Semiconductor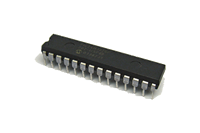 Working closely with some of the world's largest semiconductor fab's UST offers the finest and most complete refurbishment and repair depot service for an extensive array of product including semiconductor robots, printed circuit boards, power supplies and RF generators. With our refurbishment services we can significantly extend the product life cycle of your product.
We provide a resource for quality driven testing, repairing, refurbishment, upgrades, modifications, manufacturing and engineering for older, out of warranty products. Our services provide OEM quality without the OEM price tag.
US Technologies also stocks and sells a large variety of PRI/Equipe, Kensington, Brooks and Genmark robots along with VME embedded controllers, robot arms, motors and teach pendants. The semiconductor product we sell is fully refurbished and is backed with a robust warranty program. We also offer multiple options* for our customers including:
Advance Exchange for emergency "down" situations
Blanket Purchase Agreements to lock in prices for higher quantities (perfect for fab's looking to upgrade over an extended period of time)
Trade in of your older style robots towards newer models
Expedited Refurbishment Programs
Extended Warranty Programs
*some options may have an additional charge
UST provides expert refurbishment of Brooks robots designed for ultra-vacuum environments as well as Brooks, PRI, Equipe, Kensington and Genmark atmospheric robots used in semi-conductor applications in a variety of tools.
Benefits of our Semiconductor services:
Fast repair cycle
Flat-rate semiconductor product refurbishment and repair
Full warranty on all services
Advanced exchange and custom services available
Robot Refurbishment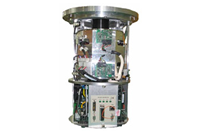 Robot refurbishment is not created equal...that's why UST goes through the extra steps to ensure the highest quality refurbishment possible. We provide robot refurbishment for some of the world's largest semiconductor companies to OEM specifications. Our refurbishment services will save you time and money and comes with full warranty coverage.
We provide complete refurbishment of the following Semiconductor products:
Brooks VacuTran™ 5
Brooks AcuTran® Series
Brooks AquaTran™ Series
Reliance ATR™ Series
DBM 2400/2700 Series
VAC-407™ Series
Equipe/PRI - AxM™ 100/200/400
Kensington™
Controllers, Pre-Aligners, Arms
RF Generators, Power Supplies, circuit boards, teach pendants, motors
Refurbishment, repair, testing and sales for all parts used within the tool
trademarks contained herein are the property of their respective owners.