United States Military Technical Support
With a unique specialization in older, legacy electronics, UST provides valuable legacy product support as products become more obsolete with each passing year...especially for products no longer supported by the OEM.
As Diminishing Manufacturing Sources (DMS) or obsolescence issues rise, UST is able to provide a comprehensive VME, SBC, or PCB inventory source for New and Refurbished products. In addition services such as circuit board reverse engineering and manufacturing along with component sourcing provides much needed support to mission critical systems by significantly extending the product's life cycle.
US Technologies' team of experienced professional RF (such as RF amplifier circuits) and Legacy System Engineers, as well as VME engineering staff are available to assist you with questions regarding your specific technical needs or obsolescence issues.
We are here to help...please contact us for assistance and someone from UST's technical team will get in touch quickly.
Sales, Manufacturing & Redesign and Repair for a Wide Range of Products
Circuit Card Assemblies
Core Memory Boards
CPU Boards
Downlink Converters
High Voltage Power Supplies
Monitors
Power Supplies
Radar Components
Subassemblies

Radar Sets
Radar Components
Radar Subassemblies
Radio Set
RF Amplifiers
RF Exciters
RF Signal Generators
RF Spectrum Analyzers
Uplink Converters

SATCOM amplifiers
Military SATCOM Systems
SBC Boards
Test Equipment
In circuit Test Fixtures
Electronic Test Fixtures
Wire Wrap Boards
U.S. Technologies is a member of Government Approved and recognized
Programs & Standards
We have the capability to repair/rebuild and manufacture subassemblies contain within:
AN/TPS-75, AN/FPS-115, AN/FRC-178, AN/FSQ-114, AN/FYQ-109, AN/TPX-54, AN/SPS-64, AN/DPS-5, AN/MSQ-T43, AN/GKC-1, AN/GSQ-238, AN/GSQ-235, AN/MSR- T4, AN/MSQ-118, AN/MST-T1 MUTES, AN/MPQ-T3, AN/TPS-63, AN/TPS-43E, AN/ALQ-131, AN/ALQ119, AN/APX-103(V)
... and many others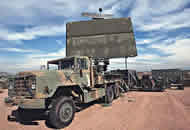 CAGE code 1D8S5
Member of FAST Program
NIACS authorized
Member of A.F.A.
DSP Program
Cheyenne Mountain Program
VME Service provided to the U.S. Military
Extensive VME testing and repair for mature, legacy systems along with large library of technical documentation
Personnel with Secret Clearance
Circuit board Reverse Engineering of electronic components and subassemblies, that have little or no data
Diminishing Manufacturing Sources (DMS) support
Maintenance, Repair and Overhaul (MRO) for current and obsolete products
Services and EOL support to OEM specifications as well as upgrades
Secure, dedicated depot facility providing worldwide shipping and Legacy Product support
Preventative maintenance programs to extend product life cycles
MICAP repairs for domestic and FMS agencies
State-of-the-art test equipment, electronic test fixtures, test software and test procedures to meet the most stringent requirements
Direct service and support for multi-year contracts, as well as SBC warranty.
Dedicated in meeting sensitive time schedules at the most competitive pricing
View our full list of products
If you cannot find an item please give us a call at 1 (800) 234-0862, as our inventory is constantly being updated.
US Technologies team of seasoned professionals have extensive experience with:
Airborne/Ground Based Radar Systems - LNA, Synthesizers, HV Power Supplies, TX Modules, Shaft Angle Encoders, Antennae
Avionics - NAV/COM, IFF
Communication Systems - UHF, VHF, Wireless, ISM, VSAT
Range Threat/Warning Receivers
Simulation Tools - MATLAB, MathCAD, SPICE, VHDL
RF/Microwave Circuit Simulation
Multi-Threat Emitter Simulators (MUTES, Mini-MUTES)
Nuclear Hardened Systems
Electronic Warfare - Custom test systems, Electronic Jamming
As a certified small business, US Technologies is constantly partnering with larger companies to satisfy requirements and add value to your bottom line. With our extensive core competency base of services we can assist with mission critical systems and project management throughout every stage from development to delivery. We're here to assist, please click here to contact our project management team and we'll get back to you quickly.
UST NAICS CODES: 334119, 334220, 334290, 33418, 334511, 334515, 335312, 335999, 336413, 541330, 541712, 541990, 811212, 811213, 811219, 334519
UST has the experience to provide custom test plans and complete documentation for customers specific needs.
Do you have Military Sales Experience? US Technologies is always looking for high quality professionals to join our team. Contact us.


Request a Quote
Looking to Sell?

Join Our Email List
Receive the most up to date information on products and more

Join now!