VME Heavy Industrial Equipment for Transportation
With extensive experience in legacy product support, US Technologies attends to the transportation industry with a vast line of electronics and VME products along with equipment repair services. We have the ability to provide manufacturing of subassemblies along with comprehensive full functional testing solutions.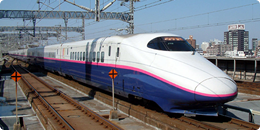 As the OEM of Intel/RadiSys Multibus I and II product US Technologies provides both sales and EOL support for transportation customers worldwide. With Multibus I and II PCB manufacturing, PCB inventory sales, single board computer (SBC) repair and refurbishment services we are committed to support the transportation industry as well as other industries with these products for many years into the future. We can provide both standard (OEM) configurations as well as custom based on your individual requirements.
To support this & other legacy product lines and for the sake of maintaining legacy systems, UST has one of the country's largest inventory of components to ensure that we can meet your needs no matter how old the product line. We also build complete test systems using state of the art in circuit test fixtures and electronic test fixtures for customer use in their product, no matter the age or complexity.
We have also have extensive experience in the following:
Light Rail & Locomotive communications systems
DC-DC and AC-DC Power Supplies
Multilayered circuit boards
Ground Fault Detection
Network Controllers
Training Simulators
Inverter repairs
Monitoring Diagnostic Systems
UST Rail Commodity Codes:
1302 - Electrical Components (Rail)
1957 - Power Supply Equipment
1304 - Electronic Components (Rail)
1952 - Electronic Components-Misc.
1953 - Electronic Test Equipment
2134 - Radio Equip & Parts
1641 - Computer Hardware & Equipment
1364 - Circuit Boards
1288 - Circuit Boards
1085 - GPS/Communication System Parts
1958 - Rectifier Transformers
1305 - Event Recorders
1308 - IGBT modules
Our goal for our Transportation customers is to maximize the life expectancy of components in your fleets while offering great turn around service with stellar warranty programs.
Our customer support team is here to assist you with any questions on repair, build or inventory. Contact us.